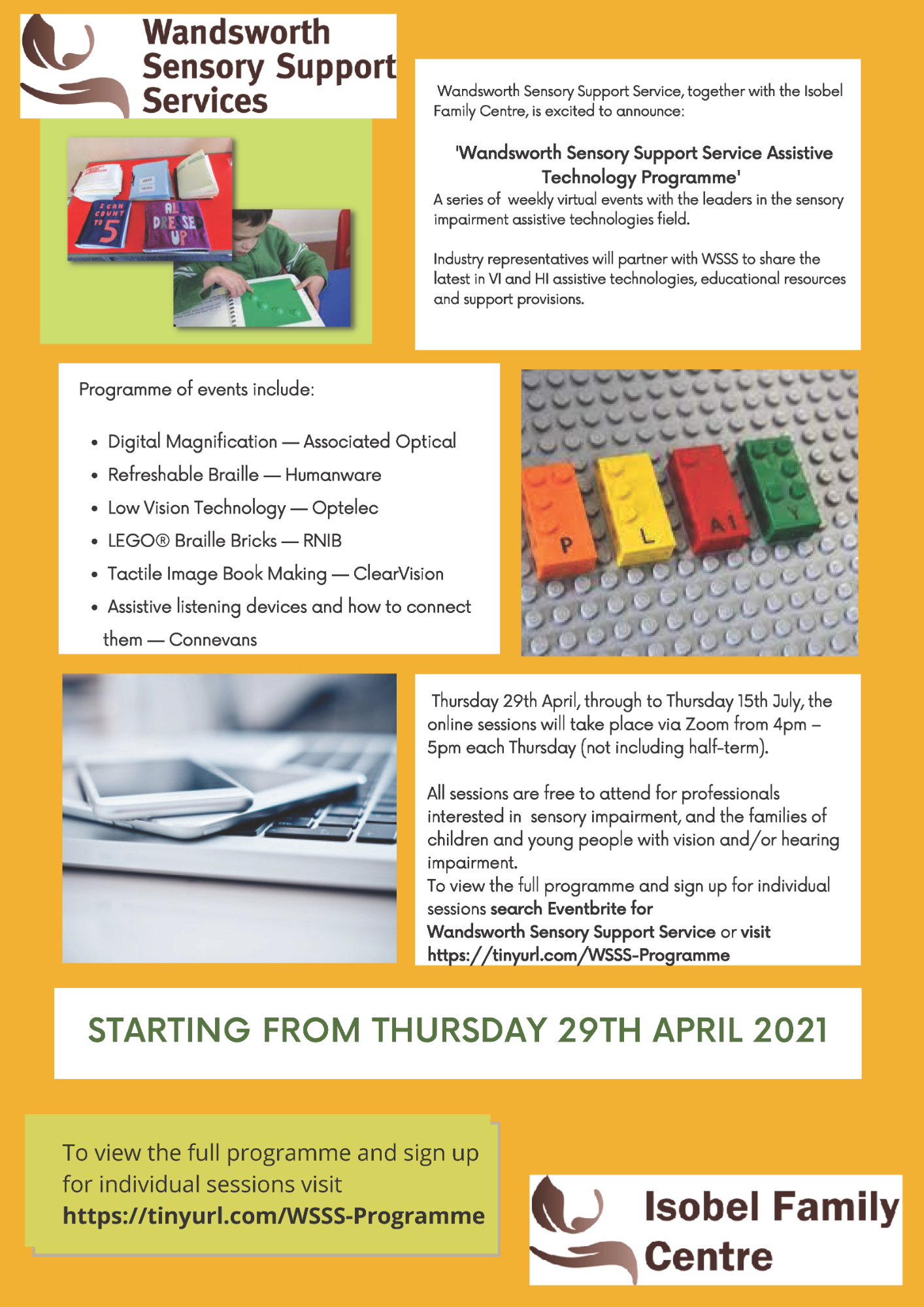 Wandsworth Sensory Support Service, together with the Isobel Family Centre, is excited to announce:
'Wandsworth Sensory Support Service Assistive Technology Programme'
A series of weekly virtual events with the leaders in the sensory impairment assistive technologies field.
Industry representatives will partner with WSSS to share the latest in VI and HI assistive technologies, educational resources and support provisions.
Programme of events include:
Digital Magnification — Associated Optical
Refreshable Braille — Humanware
Low Vision Technology — Optelec
LEGO® Braille Bricks — RNIB
Tactile Image Book Making — ClearVision
Assistive listening devices and how to connect them — Connevans
Thursday 29th April, through to Thursday 15th July, the online sessions will take place via Zoom from 4pm – 5pm each Thursday (not including half-term).
All sessions are free to attend for professionals interested in sensory impairment, and the families of children and young people with vision and/or hearing impairment.
To view the full programme and sign up for individual sessions search Eventbrite for Wandsworth Sensory Support Service or visit https://tinyurl.com/WSSS-Programme
STARTING FROM THURSDAY 29TH APRIL 2021
To view the full programme and sign up for individual sessions visit https://tinyurl.com/WSSS-Programme