Music Therapy
Music Therapy is an interactive, primarily non-verbal intervention. It offers children and young people at Linden Lodge a way to express themselves, to become aware of themselves and to interact more easily with others. Music is a powerful, emotional medium. Playing music together with another person, or within a small group of people, can be fun and satisfying. The ability to listen and respond to music is universal and may remain unimpaired by illness, injury or disability.
Music Therapy draws on the qualities of music to help people communicate. It also provides a safe environment in which to express and explore feelings and experiences. In the context of a trusting therapeutic relationship, awareness can grow and develop through the shared improvised music of client and therapist; it can give an experience of involvement and a feeling of confidence. Individual and small group Music Therapy sessions are available on a referral basis throughout the School. More information can be found on the British Association for Music Therapy website: www.bamt.org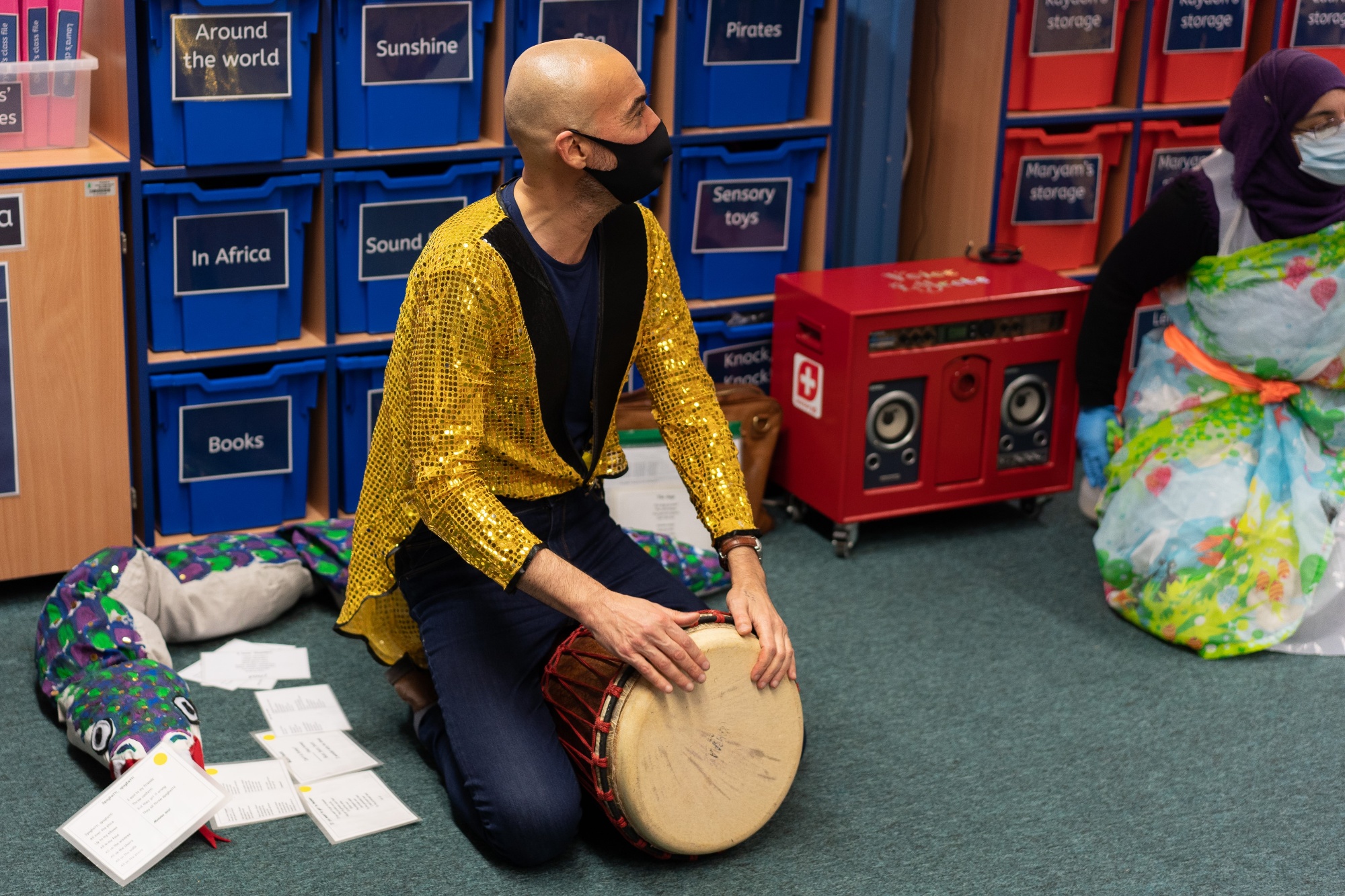 Rebound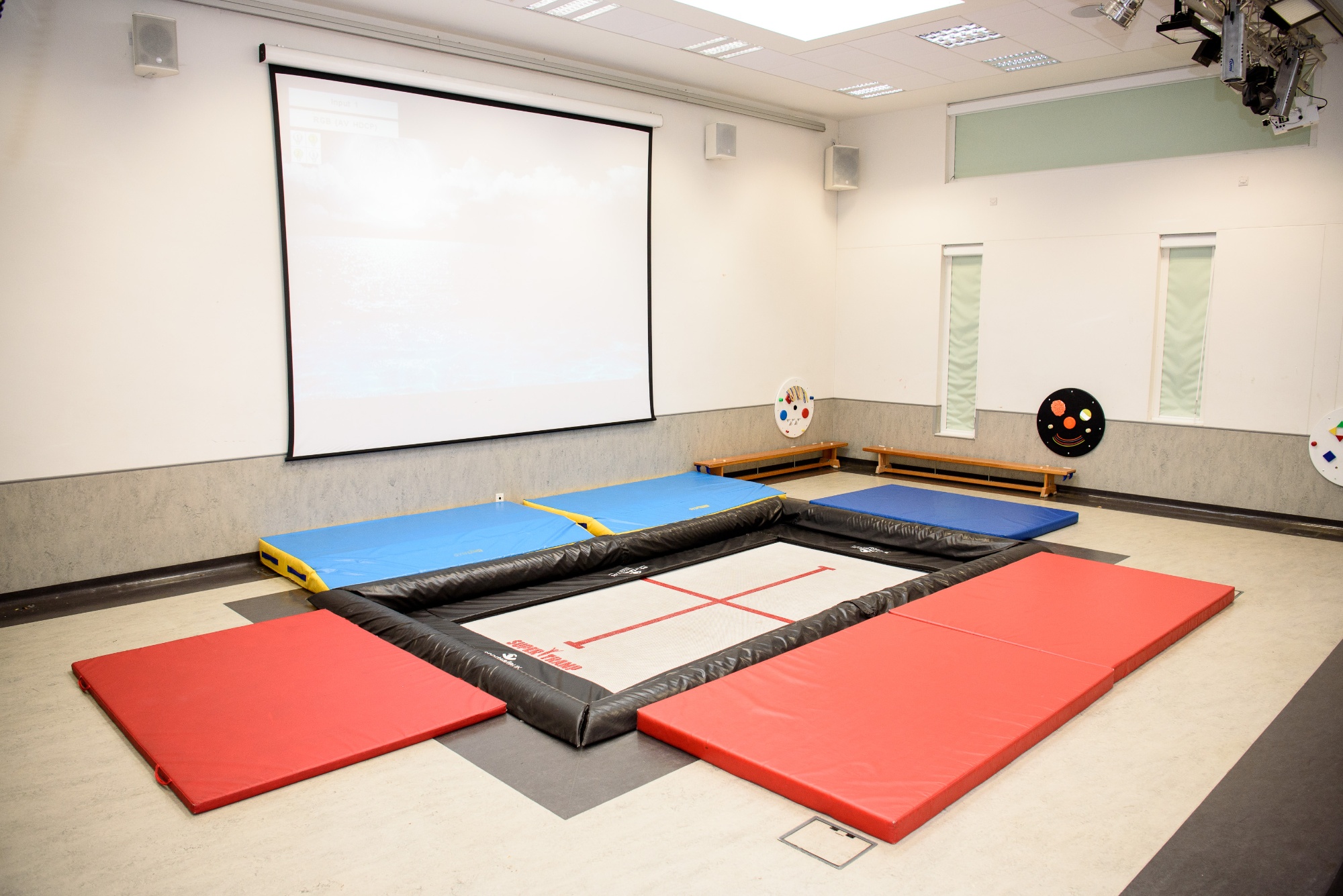 Rebound at Linden Lodge is a trampoline-based therapeutic movement activity to improve core strength, balance, and muscle tone. Within a session we will often bring in aspects of other movement sessions such as Massage or Sherborne Developmental Movement to facilitate movement and communication on the trampoline.
Yoga
At Linden Lodge School we recognise that each child comes with their own unique set of abilities and requirements – their own individual configuration that makes them into who they are. We consider all children to be special and know that no label can define or limit a child's potential for positive change, which is why we follow the 'Yoga for the Special Child' approach. This method uses yoga as a therapeutic intervention to support the well-being of our students as individuals, and encourages healthy social relationships within groups.

We work flexibly around a comprehensive programme of yoga techniques designed to enhance the natural development of children and young people with special needs. The therapeutic programme involves an integrated series of balanced yoga poses to increase body awareness, strength, alignment and flexibility, as well as specialised breathing exercises and relaxation techniques to improve mood, concentration and memory.
Dance Movement Psychotherapy
Dance Movement Psychotherapy (DMP) recognises body movement as an implicit and expressive instrument of communication and expression. DMP is a relational process in which client/s and therapist engage in an empathic creative process using body movement and dance to assist integration of emotional, cognitive, physical and social aspects of self. It supports the children and young people to explore ways of expressing themselves both verbally and non-verbally in a safe and contained environment.
Our DMP staff provide individual and class group sessions across the School. More information can be found on the Association for Dance Movement and Psychotherapy website: www.admt.org.uk
Massage
Massage at Linden Lodge centres around purposeful connection, which builds on a journey of improvement towards gaining confidence, enjoyment and relaxation. We aim to reduce anxiety, improve touch sensitiveness, stimulate muscle tone, enhance social awareness and gain more connection and interactiveness with fellow students. Sessions provide breathing space for students and staff to 'Just Be' within an enjoyable and nurturing environment, coupled with caring and fun surroundings.​