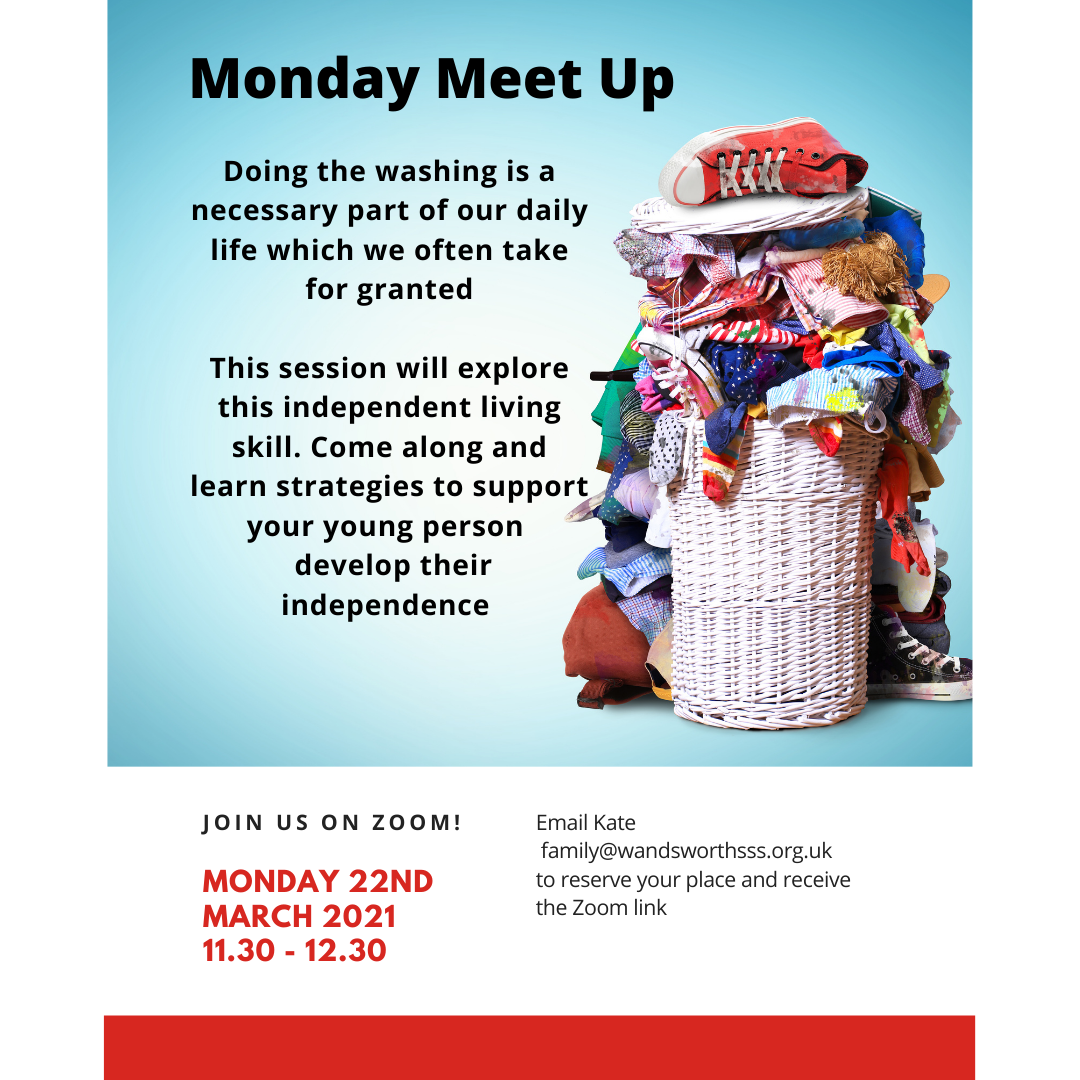 Monday Meet Up
Doing the washing is a necessary part of our daily life which we often take for granted.
This session will explore this independent living skill. Come along and learn strategies to support your young person develop their independence.
Join us on Zoom!
Monday 22nd March 2021
11.30-12.30
Email Kate - family@wandsworthsss.org.uk - to reserve your place and receive the Zoom link.