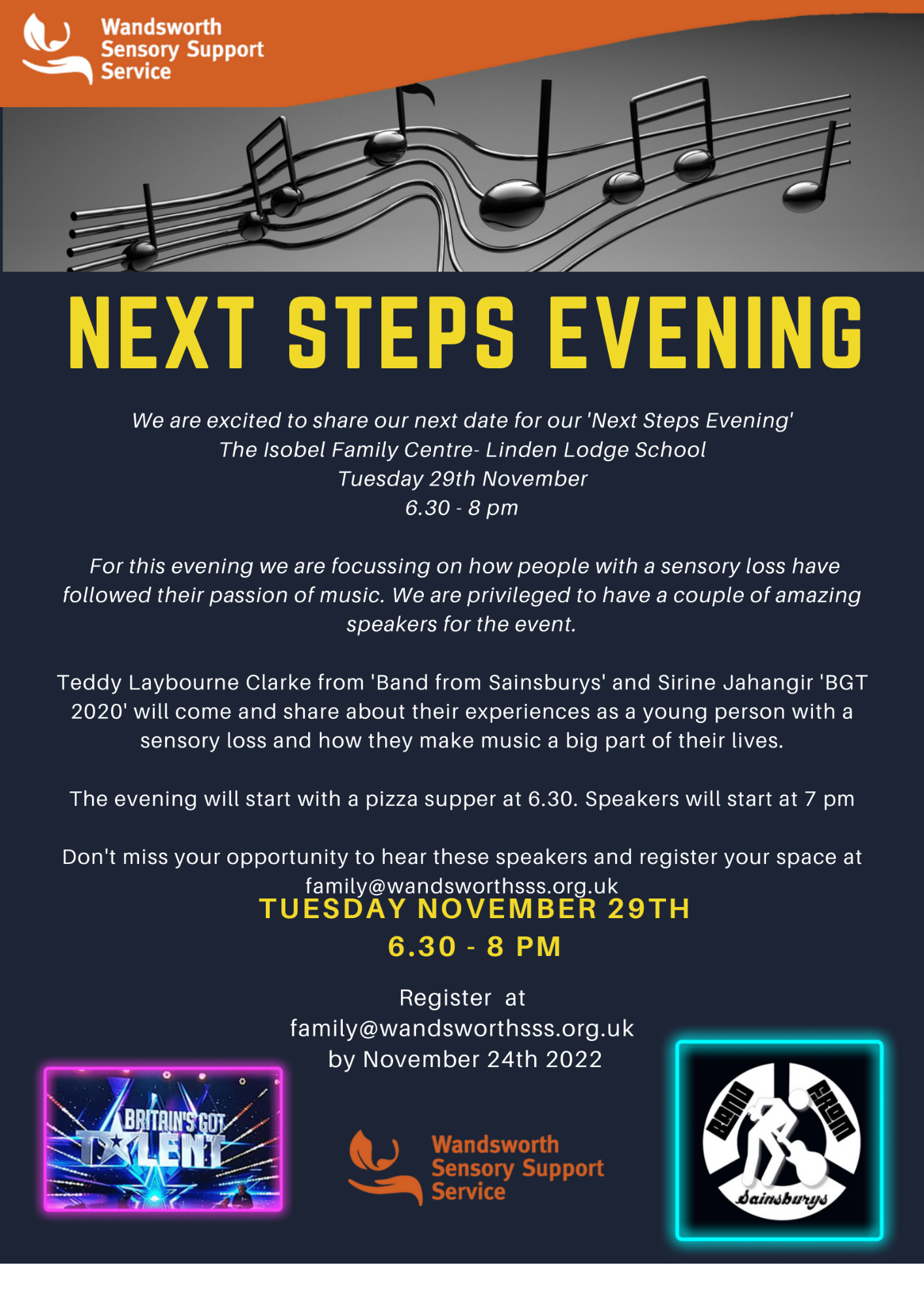 Wandsworth Sensory Support Service
Next Steps Evening
We are excited to share our next date for our 'Next Steps Evening' -
The Isobel Family Centre, Linden Lodge School
Tuesday 29th November, 6.30 - 8pm
For this evening we are focussing on how people with a sensory loss have followed their passion of music. We are privileged to have a couple of amazing speakers for the event.
Teddy Laybourne Clarke from 'Band from Sainsburys' and Sirine Jahangir 'BGT 2020' will come and share about their experiences as a young person with a sensory loss and how they make music a big part of their lives.
The evening will start with a pizza supper at 6.30. Speakers will start at 7 pm.
Don't miss your opportunity to hear these speakers and register your space at family@wandsworthsss.org.uk
Tuesday November 29th 6.30 - 8pm
Register at family@wandsworthsss.org.uk by November 24th 2022