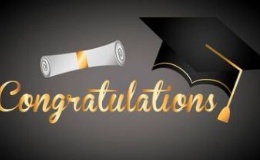 Linden Lodge pupils celebrate the highest ever exam results!
We are delighted at the success our students have achieved in this year's examination results. Pupils have achieved the highest ever results in GCSE, BTEC and A-level examinations. This is particularly impressive given the enormous disruption that COVID has had on pupils' lives. We would like to take this opportunity to thank our incredibly talented and dedicated teaching team who have provided an incredible level of support during this time.
Special mention goes to Aya Barake for her Outstanding A-level results and success at gaining a University place to read English. Also, to Ashleigh Turley for gaining a Distinction in BTEC Music.
For all our pupils we know the commitment and dedication that is required to overcome the barrier of vision impairment and disability, and we are proud of each and every one of them.