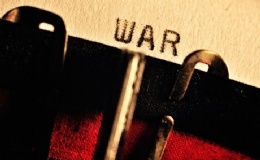 World War 2 workshop provided by The Education Group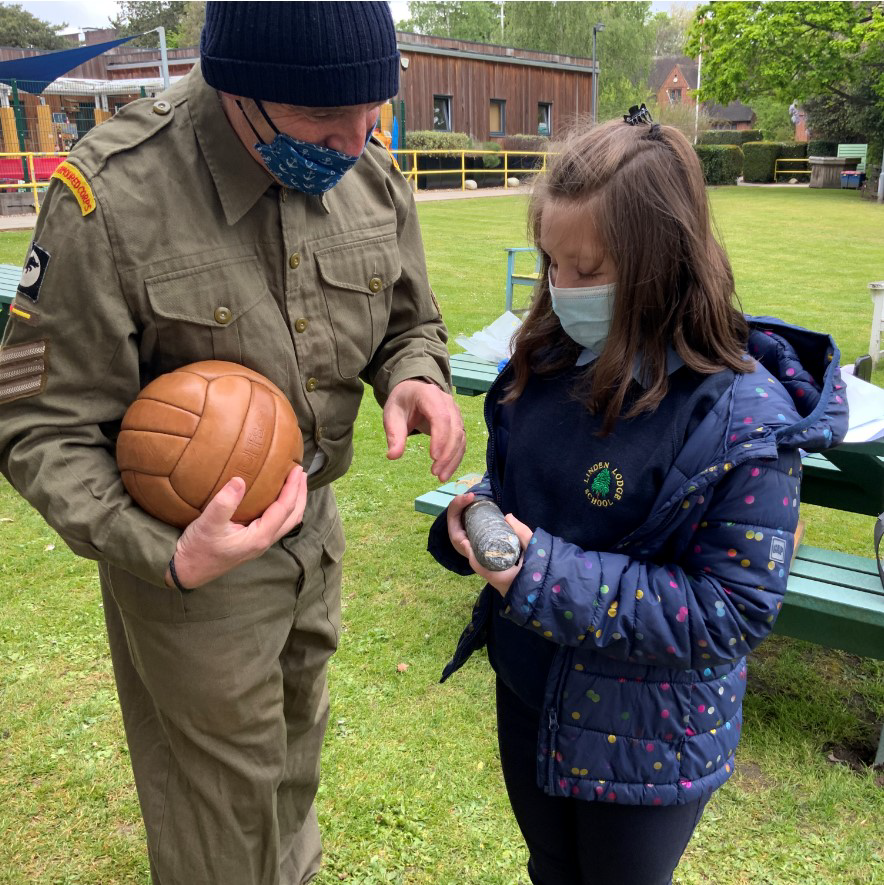 On Friday the 14th of May, the Minerva Centre had the pleasure of participating in a World War 2 workshop provided by The Education Group. The workshop was run by a very passionate and well-informed individual named Jonathan. Jonathan was an actor who took on the role of Captain Sam, a RAF pilot. His performance was "really good" reports Grace, "He made me feel like I was in World War 2 Britain".
Jonathan bought in lots of artefacts including genuine World War 2 medals which created great inter-est in the Minerva classes. Jonathan bought in these artefacts for our workshop especially, many of these items were from Westminster abbey and the national archives and were not available to other schools. "I really liked the gas masks" Filipe said. "It was small, it was for a baby". The Mickey Mouse gas mask was not the only fascinating object he bought in. Minerva 1, 2 and 3 were all very excited to hold the genuine World War 2 weapons including a bomb and a rifle, which the all three classes had the opportunity to hold.
Joshua B.
Minerva 3.
Minerva 2 enjoyed the workshop so much, they wrote this letter to Johnathan in appreciation;
'Dear Captain Sam,
The workshop was outstanding. The historical artefacts you brought in were fascinating. We did not expect to handle a bomb, and they were smaller than we thought. We were also surprised by how heavy they were.
We learnt a lot from you, such as the fact that there are two different types of shelter called Morrison and Anderson shelters. We also discovered that headlight covers were used on vehicles in order to point the light down towards the road. This meant they could drive undetected by the Germans. We found it intriguing that all people had to ration their food to reduce food shortages.
Could we have more workshops in the future, please? We would like to find out more about how transport was used during the war and also if there were any laws introduced regarding crime and punishment for the general public and soldiers.
Thank you very much for your time.
Yours sincerely,
Minerva 2
It was a fantastic way to spend the morning, and we all looking forward to more workshops in the future.