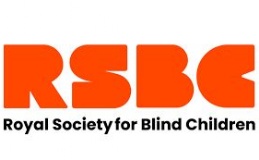 RSBC Professionals Forum - March
The RSBC Professionals Forum is back! After a brief interlude for half-term, the next Forum will be held on Thursday 11th March at 3pm – 4.15pm.
This Forum will be focussing on our Live Life, Go Further activities for 8 – 25 year olds, and what RSBC has to offer in terms of day to day sessions for your vision impaired cohort. We will be discussing what is available in your area and what is lacking and how RSBC can help fill those gaps.
We will be joined by Lauren Watson, our Health and Fitness Queen who had the hard task of adapting our existing Health and Wellbeing fitness sessions into a virtual world. She'll be talking about her challenges and successes, as well as how our online presence has helped the young people we work with.
We will also be talking about our upcoming Easter Programme! RSBC always provide a full programme of events during the holidays and this years Easter Holidays are no exception. So come along and find out what we've got planned and join a discussion about what else we can provide in terms of support for your young people and their families.
---
If you would like to attend, simply contact Sally on Sally.Carpenter@rsbc.org.uk
You will then receive the agenda and Zoom link to join in due course. Places are limited to 20 spaces, so book now!