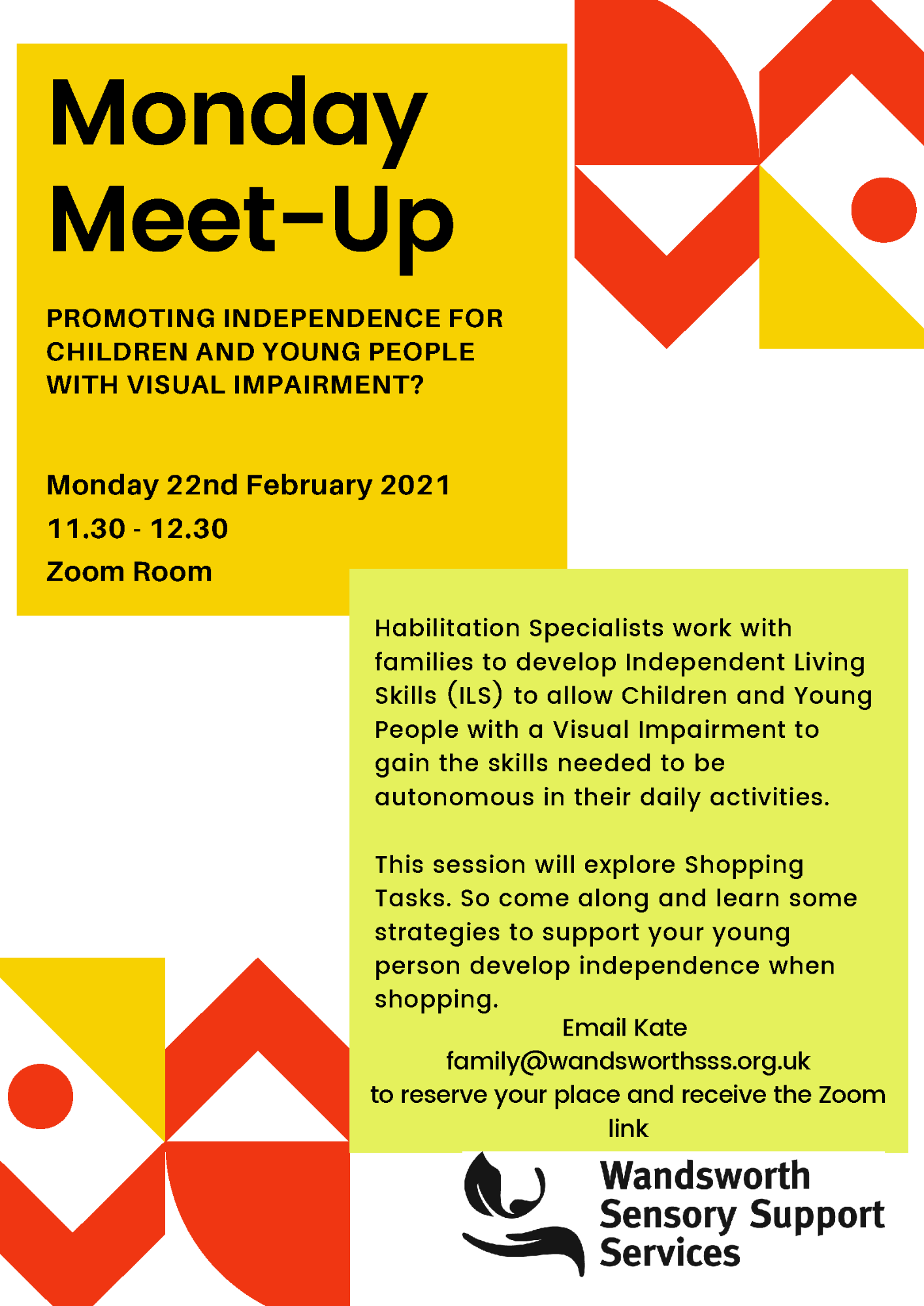 Monday Meet-Up
PROMOTING INDEPENDENCE FORCHILDREN AND YOUNG PEOPLE WITH VISUAL IMPAIRMENT?
Monday 22nd February 2021
11.30 - 12.30
Zoom Room
Habilitation Specialists work with families to develop Independent Living Skills (ILS) to allow Children and Young People with a Visual Impairment to gain the skills needed to be autonomous in their daily activities.
This session will explore Shopping Tasks. So come along and learn some strategies to support your young person develop independence when shopping.
Email Kate - family@wandsworthsss.org.uk - to reserve your place and receive the Zoom link