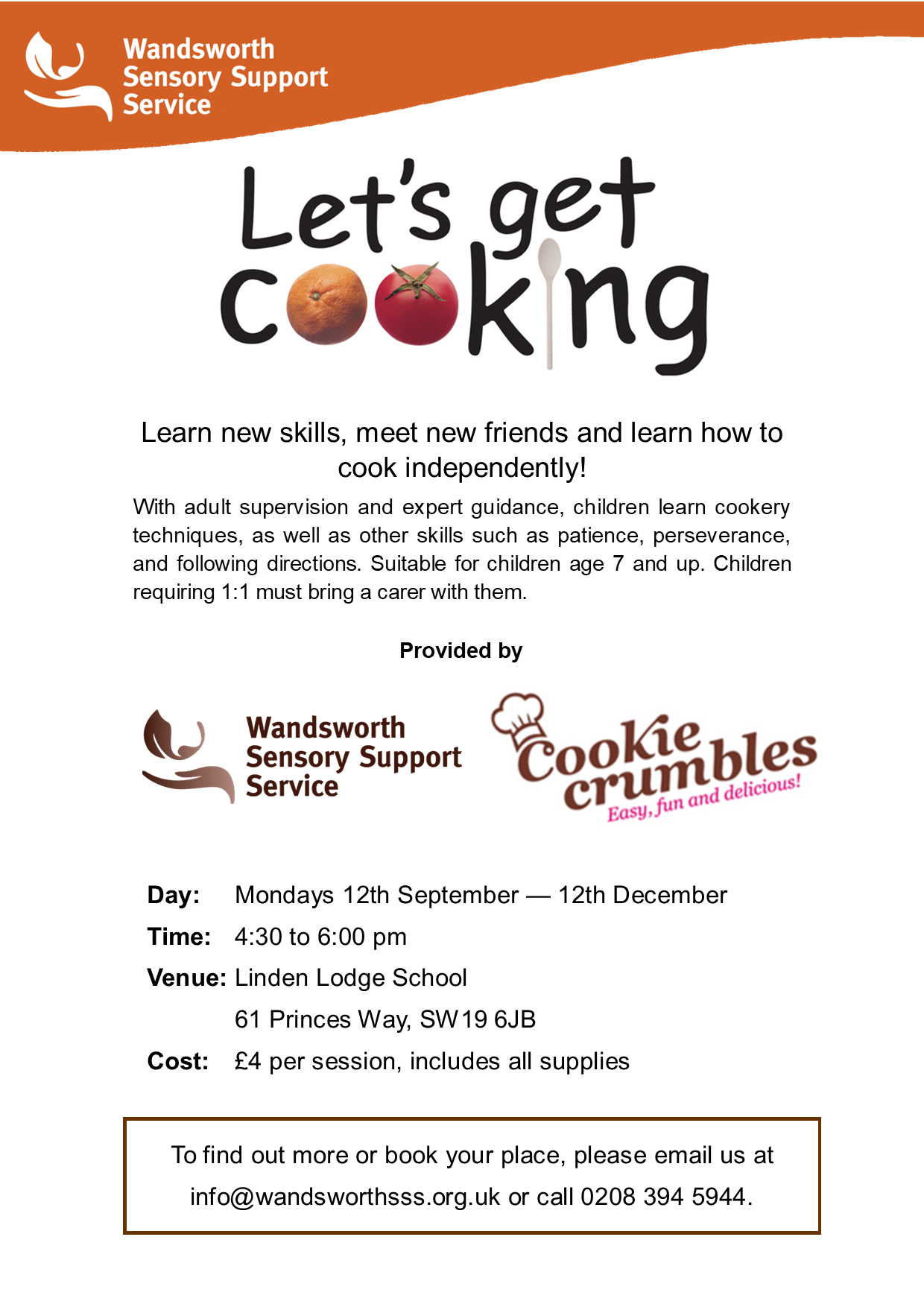 Wandsworth Sensory Support Service
Let's Get Cooking!
Learn new skills, meet new friends and learn how to cook independently!
With adult supervision and expert guidance, children learn cookery techniques, as well as other skills such as patience, perseverance, and following directions. Suitable for children age 7 and up. Children requiring 1:1 must bring a carer with them.
Provided by WSSS and Cookie Crumbles
Day: Mondays 12th September — 12th December
Time: 4:30 to 6:00 pm
Venue: Linden Lodge School, 61 Princes Way, SW19 6JB
Cost: £4 per session, includes all supplies
To find out more or book your place, please email us at info@wandsworthsss.org.uk