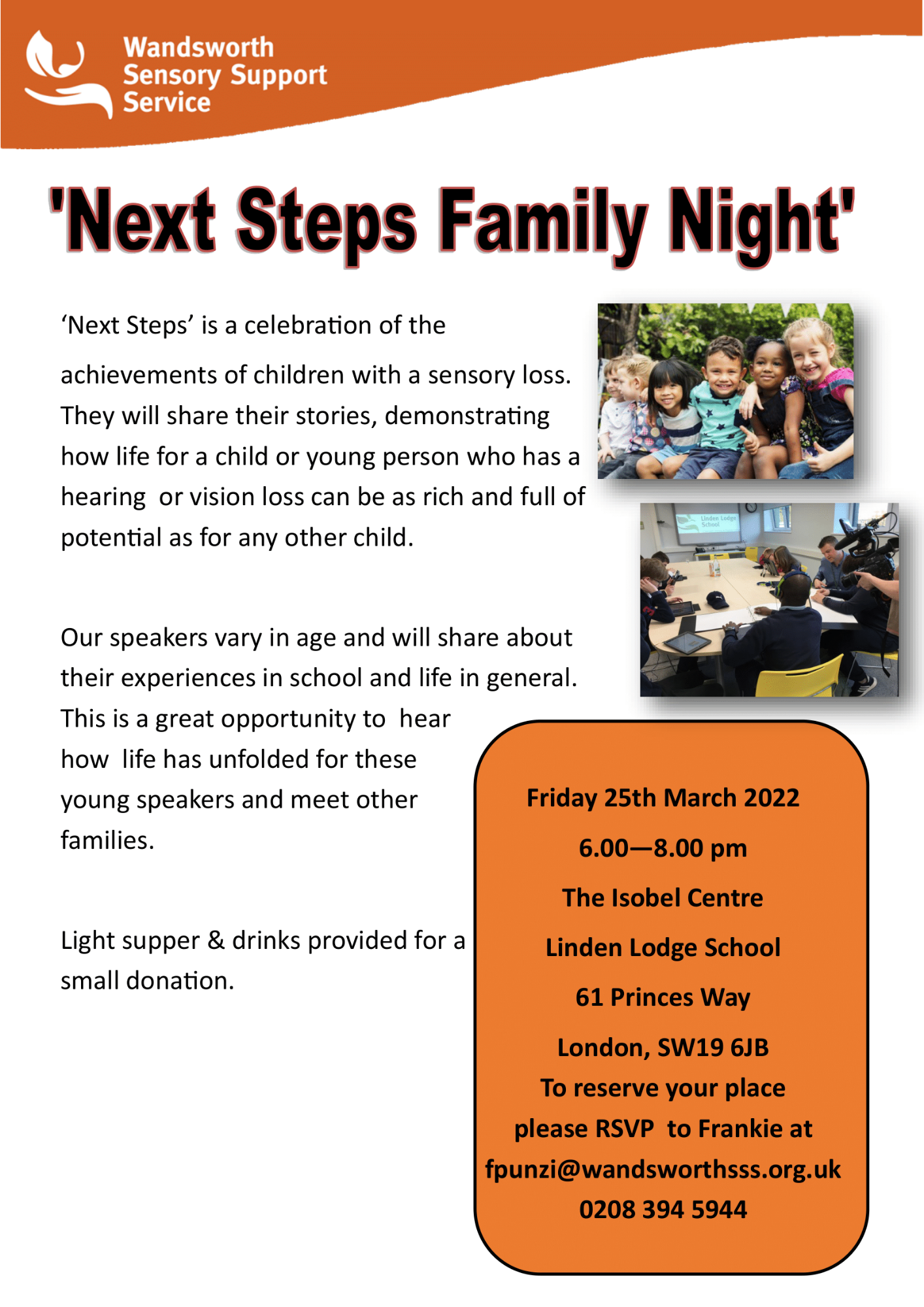 Next Steps Family Night
'Next Steps' is a celebration of the achievements of children with a sensory loss. They will share their stories, demonstrating how life for a child or young person who has a hearing or vision loss can be as rich and full of potential as for any other child.
Our speakers vary in age and will share about their experiences in school and life in general. This is a great opportunity to hear how life has unfolded for these young speakers and meet other families.
Light supper & drinks provided for a small donation.
Friday 25th March 2022
6.00—8.00 pm
The Isobel Centre, Linden Lodge School, 61 Princes Way, London, SW19 6JB
To reserve your place please RSVP to Frankie at fpunzi@wandsworthsss.org.uk or 0208 394 5944