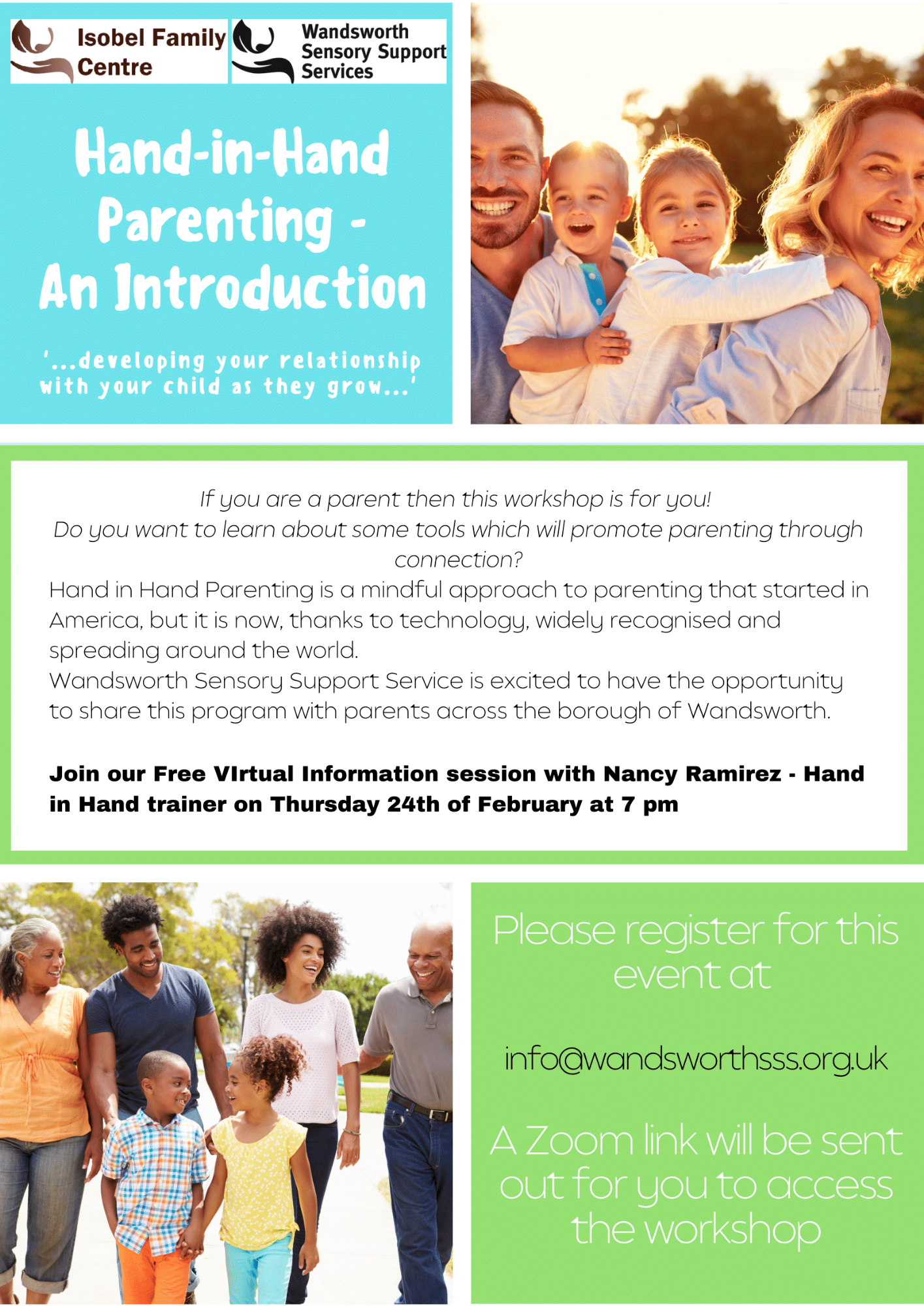 Hand-in-Hand Parenting - An Introduction
'...developing your relationship with your child as they grow...'
If you are a parent then this workshop is for you!
Do you want to learn about some tools which will promote parenting through connection?
Hand in Hand Parenting is a mindful approach to parenting that started in America, but it is now, thanks to technology, widely recognised and spreading around the world.
Wandsworth Sensory Support Service is excited to have the opportunity to share this program with parents across the borough of Wandsworth.
Join our Free Virtual Information session with Nancy Ramirez - Hand in Hand trainer on Thursday 24th of February at 7pm.