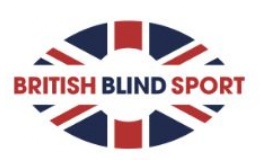 See My Voice — British Blind Sports
See My Voice is a leadership programme designed for 14-19 year old VI or Blind young people to gain important leadership skills, gain experience within the workplace and have fun through various sports residential camps! It consists of completing 25 voluntary working hours by September 2022, which can be completed in a variety of different settings. One of many success stories is that of Amber who volunteered within Lords Cricket Ground, who was the first disabled volunteer to volunteer within this huge organisation.
This is the final call to apply for See My Voice! The programme has now started however British Blind Sports are taking final applications to fill the few spaces that are left available.
If this is of interest, please follow this link to sign up: See My Voice Young Leader Application Form 2021/22
If you need help applying, you can contact Connor directly on email address (connor@britishblindsport.org.uk) or work phone (07983497787).
British Blind Sports are also after a huge push for female participants! They are still accepting male applications however as there is currently an imbalance of male and females they would like to be as diverse as possible and include more females in the programme if possible!
Conor is looking forward to hearing from you!