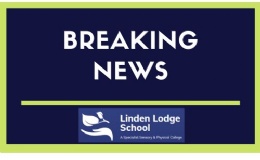 BREAKING NEWS!
This afternoon Community at Linden Lodge won not only our category of Changing The Life Of The School in the Parentkind PTA Awards but also for NATIONAL PTA OF THE YEAR!!!
Thank you so much to the parents and staff who put in so much effort during the hardest of years. We are incredibly proud our mission to form a community around the children of Linden Lodge has been recognised. You are all members, so this Is YOUR PRIZE.
Judge Steve Winyard said: "The work of C@LL deserves knighthoods and damehoods. There's a huge amount of effort from every PTA that entered all our categories, but then there is a step above and C@LL achieved that. You pulled on our heartstrings. You deserve incredible congratulations."
Judges were so impressed with C@LL's efforts Steve's company Agitate matched the prize money from £1,000 to £2,000.
Join us on our Wimbledon Common Walk on July 4th when we will celebrate this incredible achievement.
You are all winners.
The winner is Community @lindenlodgesch - a huge well done! pic.twitter.com/yUUlUgybN4

— Parentkind (@Parentkind) June 25, 2021