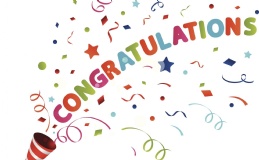 A huge congratulations to Nafsika who has passed her Postgraduate Diploma in Teaching Children and Young People with Multi-Sensory Impairment (Mandatory Qualification) ​at the University of Birmingham.
Nafsika has been dedicated to both her studies and applying her learning from the course to support the access to learning for her pupils with a wide range of Sensory Impairments. Additionally, she has already been supporting others to develop their pedagogy around Sensory Impairment.
Well done, Nafsika, for this great achievement.