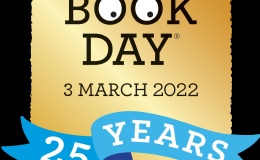 Book Week at Linden Lodge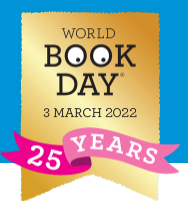 It has been an amazing week. We can't believe the wonderful things that we have been doing!
'Little Red Riding Hood' Sensory Story
We went for a walk to collect some resources: grass, sticks and bark.

We have been using our senses to explore the props.

We are beginning use a switch to anticipate the repetitive parts in the story!
We also made t-shirts to celebrate one of our favourite books.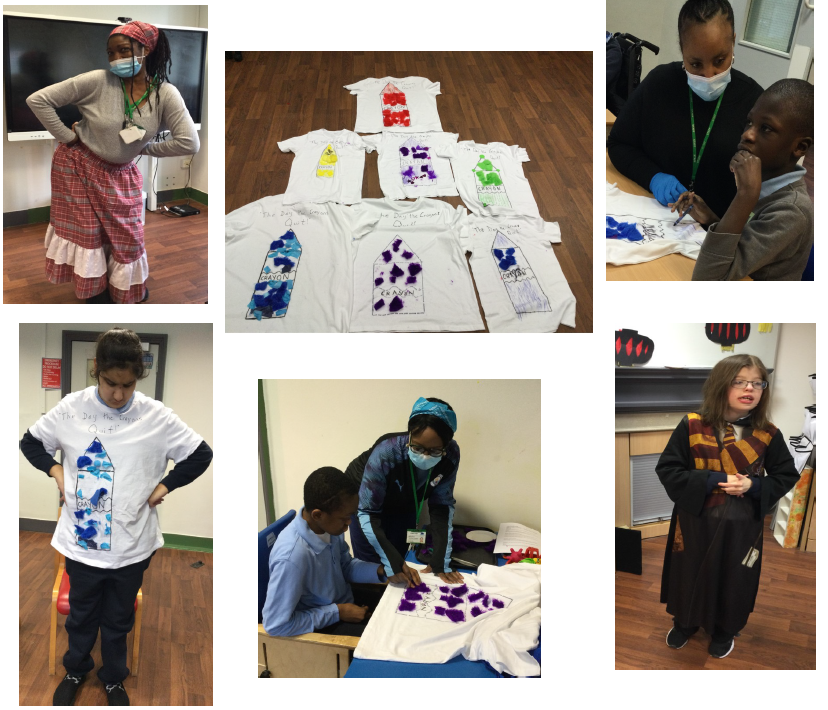 All dressed up and looking fabulous!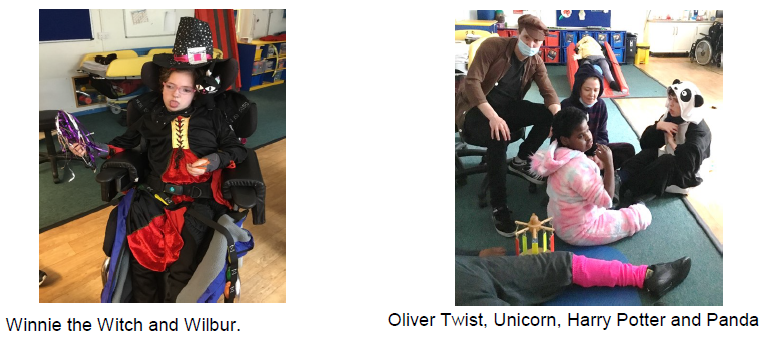 Over Book Week Clearvision did storytelling
and poetry sessions around the school.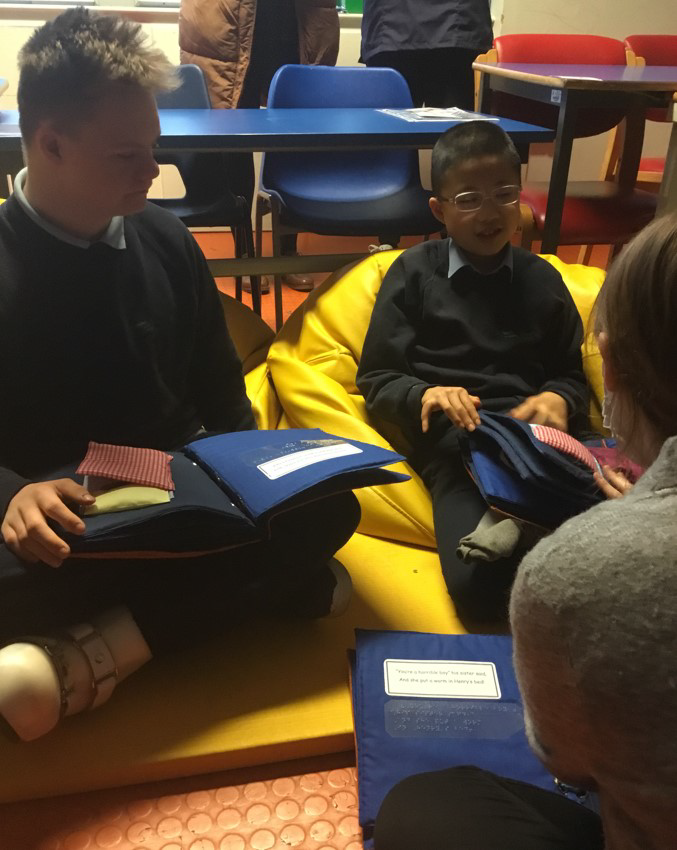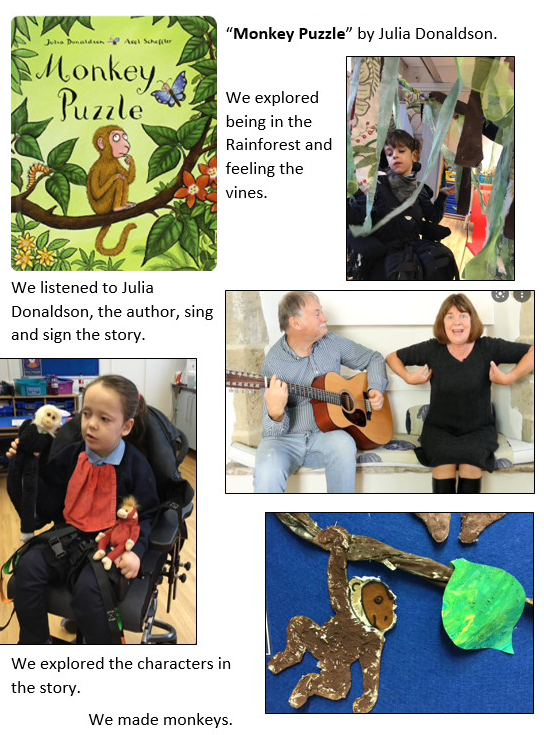 Alamnfrom Polka visited classes for sensory story session
Everyone had so much fun!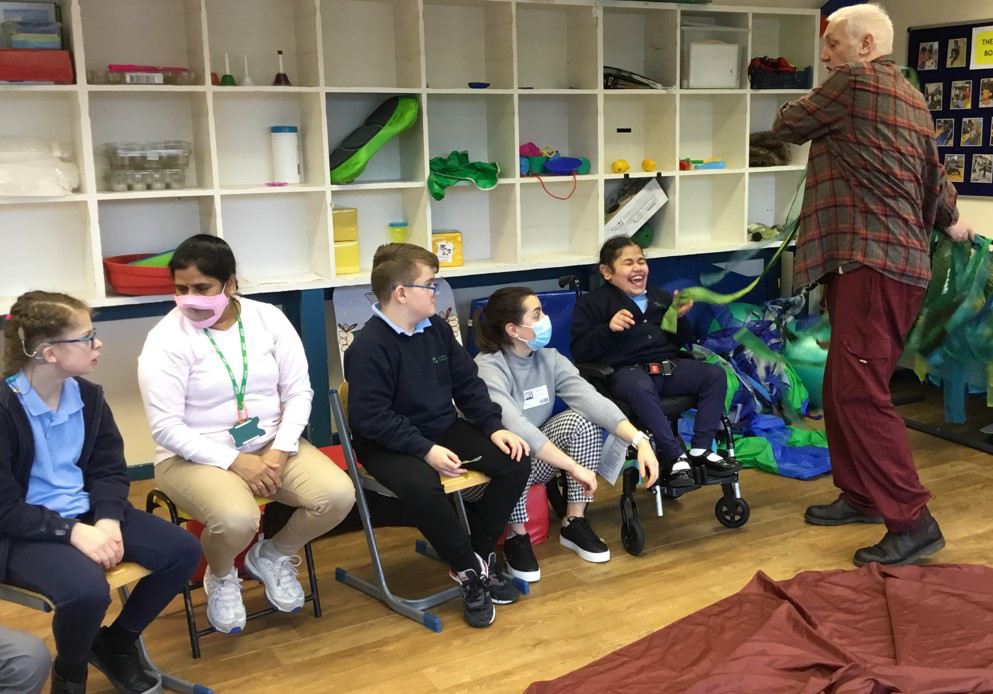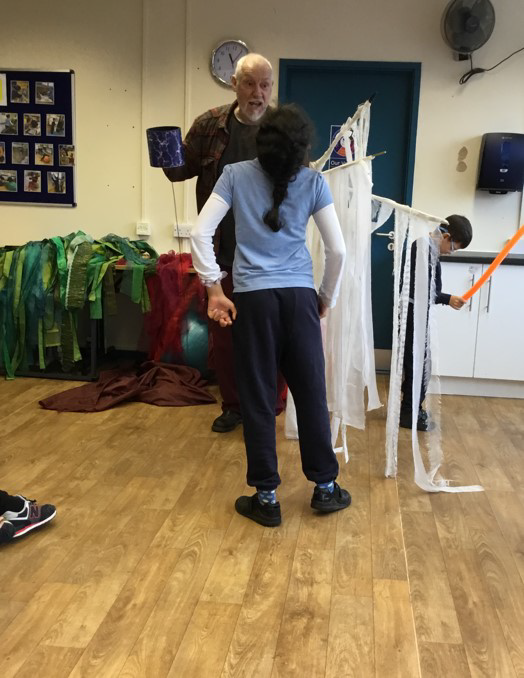 The library offered a fantastic sensory story version of the Gruffalo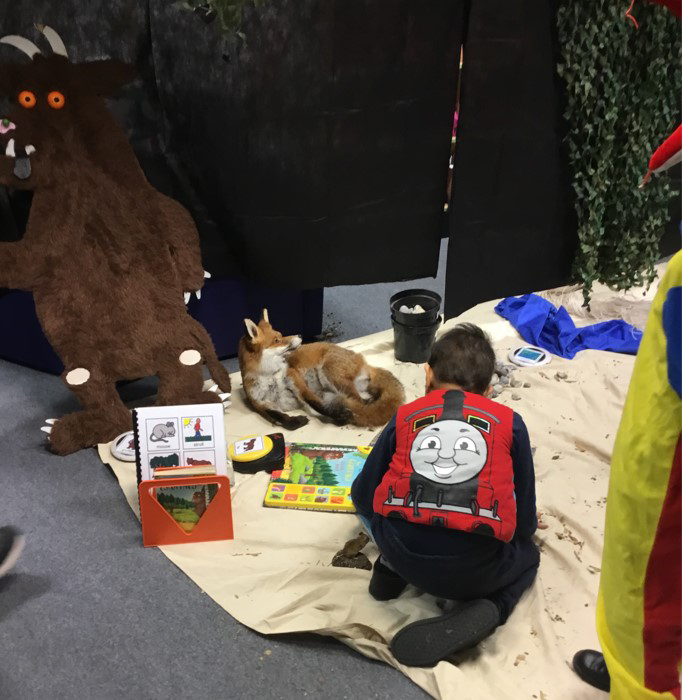 Over Book Week Clearvision and Leonie asked the students to judge the international tactile book competition.
Everyone loved it and now we want to make our own tactile books.