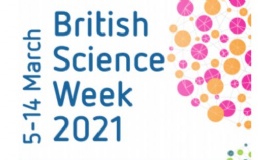 Residential Top Floor celebrating British Science Week
---
We have been very busy in the Independent Flat.
This week we have been carrying out various science experiments.
Experiment 1:
We made elastic band cars. We collected water bottle lids, lollipop sticks, skewers and screw-nuts. We would use the elastic band to roll back the car and then let go. Our cars did not go as fast as we hoped they would.
Experiment 2:
Our second experiment was with a CD, balloon and fruit shoot lid. We experimented how air pressured between surfaces can make an impact. So we blow the balloon, put it on the CD, and watched the air out of the balloon sway the CD around the table surface. It was a success.
Experiment 3:
Our 3rd and favourite experiment was exploring different sounds. We used a balloon and a screw – nut. We put the screw nut in the balloon, shook it around and listened to the 'wizzing' sound it makes. We also listened to the sounds of the air as it escapes from the balloon.